I wanted to make some V-day cards of my little man, but it's tricky to do boy-ish Valentine stuff! Everyting is pink and hearts, etc... Well, I decided to get him a temporary tattoo that says "mom" and just go with a heartbreaker look. Today we had a little photo shoot with his new 'tattoo' and he was looking pretty handsome if I do say so :)
Here are a few...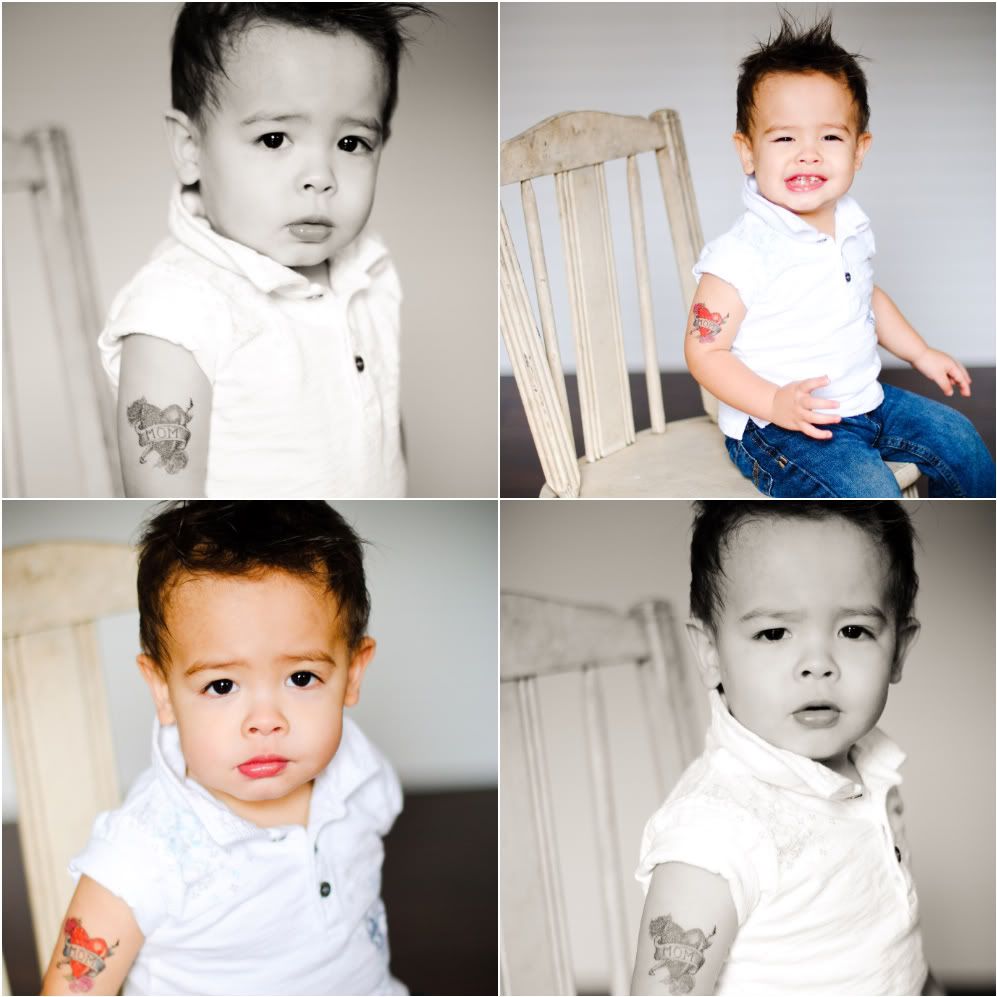 I love this one of him looking at it...
He kept saying "pretty." It was too cute.